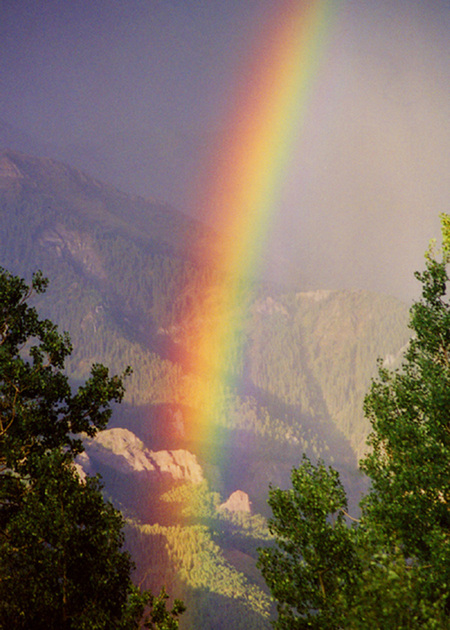 There's been a change of venue.
I received an e-mail only yesterday informing me that my original lodging arrangement with Paul
Gandell
(see earlier post for stories/explication) had been canceled. Hearing this only two days before the festival's opening, I appropriately allowed myself a moment of panic.
Erika Gordon, Education Coordinator of the
Telluride
Film Festival, was the sender of the e-mail. Her details were purposefully cryptic and spare, but what I could glean from her message was that Paul apparently ran into personal reasons that has resulted in an inability to host a student for the duration of the festival. Bummer.
Talking with Paul on the phone was like talking to an old friend -- and, I looked forward to meeting both him and his family. I can only hope that all is well in his life. It worries that Erika did not offer any details of Paul's situation, but then again I assume the omission is less than an oversight, more so a nod towards privacy on his part. It's not that I particularly mind, but I cannot help but attempt to fill in the blank for myself.
All speculation aside, Erika soon afterwards informed me that alternate arrangements had been made. And, with the results, I couldn't be at all happier. Okay. Perhaps that's a bit of a stretch. I could be staying with George
Clooney
for the festival, but what has come about as a result of the complications on Paul's end is just as good, if not better. Don't get me wrong. This isn't schadenfreude. It's a delightfully ironic turn for the best.
My lodging will be provided by Elaine and Tom
Schroedl
, in a condominium located in the exact center of town (on, wouldn't you know it, Main Street). Elaine and Tom are what
Telluride
locals might call the talk of the town -- for a small mountain town like
Telluride
(with a population of barely over 2,000 residents), these are the individuals that paint its high altitude palette with sky blue brilliance. The
Schroedls
have a son, age seventeen, who is about to embark off to college at the close of the festival. He's into basketball, soccer, athletics in general. The
Schroedls
describe their home as a bit of a circus, people coming and going willy-
nilly
.
But, rightly so. I spoke with both Elaine and Tom today on the phone during my lunch break at work and hearing them talk about what could be expected out of the festival sent my level of excitement to a brand new high. Allow me to explain.
Every year, on the Thursday before the show, Elaine and Tom host an immense shindig for all the festival guests, meaning the filmmakers, actors and honorees in attendance. It's a social soiree of an epic sort. It's the kind of thing you read about in books or see in the movies. Before, the thought of even ambling through the streets and bumping into a celebrity by serendipity seemed like an opportunity with limitless results, but here will be practically everyone, all in the same
Telluride
home for several hours.
I, too, have been invited to the party. Utterly unbelievable.
I am sure that there are many moments to come that will make me feel as if I'm caught in a beautiful rainbow of disbelief, but this is the first to strike me so. I have no way to predict exactly what will occur in the coming days, but I have a pretty good feeling that it could change my life.